Forward Forever News - Issue #2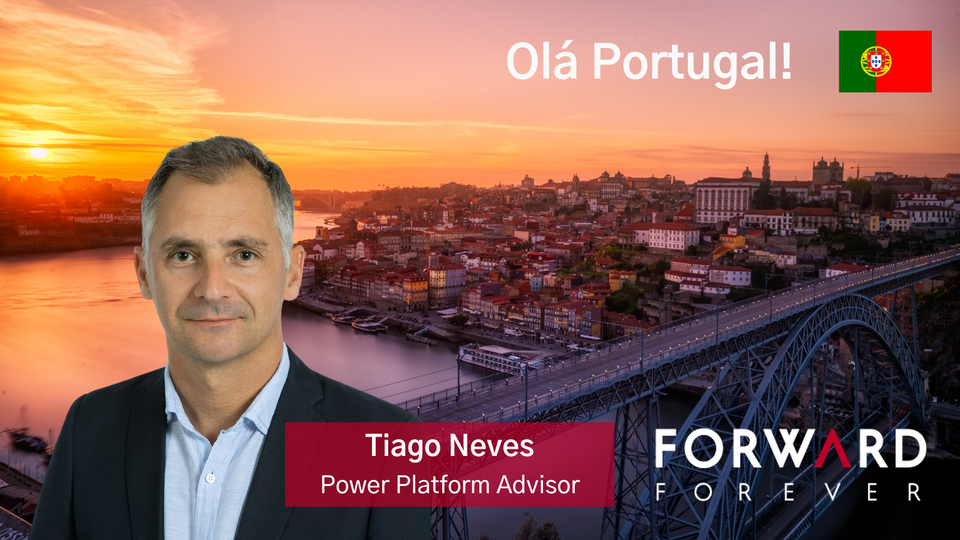 After just announcing our newsletter one month ago, Forward Forever Monthly already has over a hundred subscribers. Thank you so much to everyone who signed up!🙏
We promise to do our best in delivering valuable news and insights on Power Platform topics on a regular monthly cadence. Please feel free to reply back to us with any feedback or ideas on topics you'd like to see covered in this newsletter in the year 2022.
Latest posts on FF blog
Delegation is a very central concept when making Power Apps. With 2000+ lines, every delegation warning should be taken seriously.
What you should know when using Power Platform environment backups to recover data that has been deleted from your production database.
App discoverability for both users and admins can be a real challenge. Here are the ways through which Power Apps could be viewed within your tenant.
What options do we have for adding image files to better visualize Power BI data? Let's explore SharePoint, Azure Blob Storage and Dataverse.
"This was the last time I will be doing these manually. Before the summer vacations, there has to be a more meaningful way to get these steps done." This was the start of a vacation app, which ended up as an additional feature in our hour reporting app.
How to create a GitHub repository for your Canvas app source code, to provide version control and direct editing in Visual Studio Code.
How to visualize risks (probability, likelihood) and their effects (impact) in a matrix with color gradient, using Power Apps Canvas app and Power Fx.
FF team members' personal posts
Timo Pertilä explores the possibilities for building notification logic to inform admins about Power Automate cloud flow errors. Part 1 shows how to leverage Scope to catch the errors, part 2 examines what details you can extract from these events via built-in cloud flow functions.
Jukka Niiranen wraps up the year in Microsoft's low-code business apps: what were his 2021 highlights?
Updates to Power Apps licensing model from Ignite 2021 (Nov), including the pay-as-you-go model for apps and capacity.
Antti Pajunen puts together a solution consisting of Power Apps Custom Pages, Word templates and cloud flows to generate a PDF document consisting of project hour entry details. Finally, the file is stored in the project's SharePoint site, ready to be sent to the customer alongside the actual invoice.
Sharing apps with users doesn't immediately add them into the Users table of the environment. Timo demonstrates the options you have for speeding up this process.
Creating invoice attachments has never been a very easy or straightforward task with the native tools available on Power Platform. Antti Pajunen explores the current possibilities of Power Automate.
Adding a low-code button for the contact form in Power Apps Model-driven app to search for a matching LinkedIn profile.
Best of Power Platform community
Though you can build real-time reports with DirectQuery, push datasets offer a more scalable, economical, and effective solution especially when combined wih an Import model already in place.
Power Apps Portals can now be published as PWA's that behave much like a native app on your mobile phone. But what exactly is a "PWA"? Nick Doelman explains the fundamentals of the concept for Portal makers.
If you've been using Dynamics 365 Marketing for a while already, the new Real-time Marketing side will shift many familiar things around. Megan V. Walker recently completed her video series that will take you through the complete A-Z of what's new in the product's features.
Team FF has grown to double digits in size and we're now present in two European countries: Finland and Portugal. Welcome on board, Tiago Neves!
A small yet very useful improvement for anyone who needs to occasionally grab Power BI report data into an Excel workbook. (Let's admit it: this happens to all of us!😁)
Catch us in these events
Forward Forever is looking for a talented, learning hungry Data Advisor to join our ambitious, fast-paced team.
Timo Pertilä and Antti Pajunen have been confirmed as speakers in the recently announced Scottish Summit event schedule. With 175+ community sessions, Glasgow on Feb 25-26 will be THE place to be for Microsoft cloud platform professionals!
Timo's presentation from the November HPR event can now be viewed on SlideShare.
Season's Greetings from Team Forward Forever
Dataverse Summit 2021 is just around the corner and kick off on November 18th! Antti Pajunen will be presenting on the topic of Dataverse and governance on Friday, Nov 19th, together with Chris Huntingford.
Watch a recording of Jukka Niiranen and 4 other Microsoft MVPs talk about the current state and future direction of Power Platform.
Microsoft 365 The Good, the Bad and the Ugly is the biggest Microsoft 365 focused conference in Finland. The next one is in November and Timo Pertilä will be talking about Power Platform best practices (in Finnish).
Thank you to all our customers, partners and followers for an amazing year 2021! It has been inspiring to get to connect with so many Power Platform enthusiasts and exchange thoughts on what are the opportunities and challenges with low-code solutions in real life scenarios.
Team FF wishes you happy holidays and a Powerful start to the year 2022.🎇