Forward Forever News - Issue #10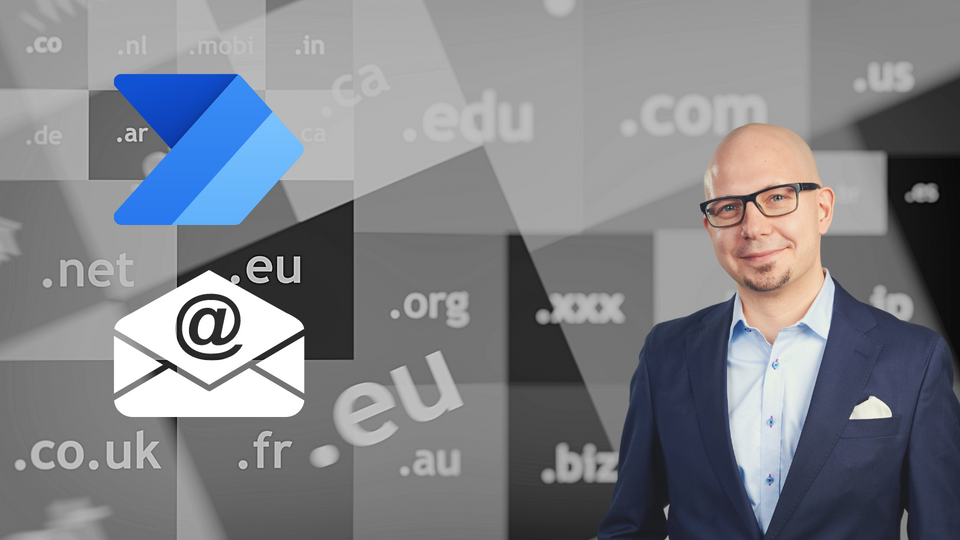 In the past month our team has been blogging about these topics:
📧 Using email domains to match contacts with accounts
🔍Finding all your tenant's cloud flows - with flow
🔐App access management with dynamic Azure AD groups
🔌Monitoring home energy consumption with flows & Power BI
👩🏼‍💻Working with JSON data in canvas apps - without flow
In Team FF related news, we are excited to welcome a true low+pro code expert: Ilkka!🥳 Olli, our CEO, shares his thoughts on the first 100 days at FF.🕺🏼 Jukka, one our Microsoft MVPs, shared his collection of ~20 short articles from Q3/22.📓
Latest posts on FF blog
How to extract domain information from email addresses and use it to improve data quality in your CRM database via automatic matching rules.
Listing all solution and non-solution flows can help ease governance efforts, especially in tenant to tenant migrations.
Simplify sharing your apps to end users and granting access to Dataverse tables & security roles by using the new Azure Active Directory features.
FF team members' personal blogs
How much energy does the smart light system of a home consume and what's the monetary impact based on daily market prices for electricity? Timo decided to build a solution to track this by using flow connectors, public APIs, Dataverse, Power BI and a bit of SQL Server stored procedure magic. (Translated from Finnish)
The term "First 100 Days" apparently originates to the start of Franklin D. Roosevelt's presidency and stems from his rapid actions to battle the effects of the Great Depression.
Why is the new ParseJSON function such a big deal for canvas apps? Timo gives examples of how this enhancement simplifies app creation, thanks to removing the dependency to using cloud flows. (Translated from Finnish)
Quarterly digest of Jukka's Power Platform and low-code thoughts posted on LinkedIn.
Best of Power Platform community
Matthew has put in an amazing amount of effort to release this guide with over 50 pages of coding rules, guidelines & best practices. Essential reference material for all Power Apps makers!
The map control in Power Apps allows you to easily visualize a set of locations. By using a Power Fx formula it's also easy to calculate the distance between any two points on the map.
FF News
Ilkka is a highly experienced and reliable Power Platform and integration all-rounder, with background in business-critical integration and CRM projects in various roles. It's awesome to have you join our team!
Catch us in these events
Dataverse is a critical tool in governing the Power Platform. If you'll be in Southampton for SCS '22, come join the session by Antti Pajunen and Chris Huntingford to learn more!
The next Microsoft 365 HPR event (in Finnish) includes a dedicated Power Platform track, where Timo Pertilä will be once again sharing his latest tips & tricks for the local Power Apps makers.
Highlights from Twitter